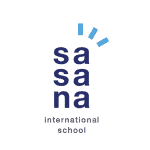 Sasana Education Sdn Bhd (Sasana International School)
Awaken The Mind, Activitate The Will, Aspire To Be
We're Hiring
Sasana International School is located in Bandar Tasik Puteri, Rawang. We are a pioneering initiative in Waldorf Education in Malaysia. We aim to cultivate in our students the capacity for life-long learning through provision of a rich, structured, and localized curriculum.
We are looking for teachers who are self-reflective and collaborative and who feel strongly about developing young people; teachers who are passionate about learning and knowledgeable about the factors that affect learning. You must have good interpersonal skills and an interest in working and developing your practice as part of our committed team of teachers.
Vacancies available: LEARNING SUPPORT COORDINATOR  
Learning Support Coordinator – HIGH SCHOOL
We are looking for a new Learning Support Coordinator for our High School.
A degree in relevant subject areas; psychology is an advantage
Previous experience working in related fields is essential
A good command of written and spoken English and Chinese is required; knowledge of Bahasa Melayu is an advantage
Ability to facilitate careers education for students in High School so they are clear about future directions and criteria for entry to tertiary education courses
A high level of organisation, communication and professionalism is required in this role, which includes liaison with school staff, parents and external agencies and development of collaborative action plans to assist to achieve their learning and development goals
Strong teamwork skills and evidence of ability to manage a team of teacher aides and other learning support programmes in the High School is essential
A patient, responsible and passionate attitude to assisting students with their learning and development is key.
Email your applications to   recruitment@sasana.edu.my